A wedding guest book is an important keepsake, the married couple's memento of their friends, family and loved ones who shared in their wedding day with them.  But if a traditional white satin guest book isn't your thing, well, Etsy's got you covered. Your guests can share their names, their love, and their best wishes in style!
This embossed leather book looks like something from a fantasy novel.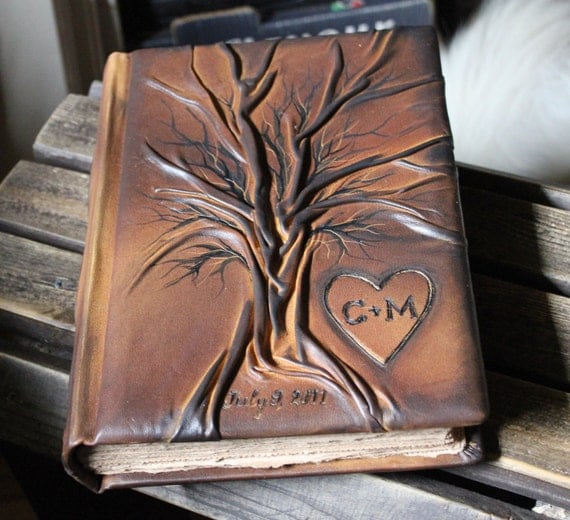 This balloon poster is whimsical and adorable. Your guests can write their name on a balloon creating a personalized piece of art from your wedding day.
 This custom-made puzzle is gorgeous, and after the wedding, the newlyweds will have fun putting it together.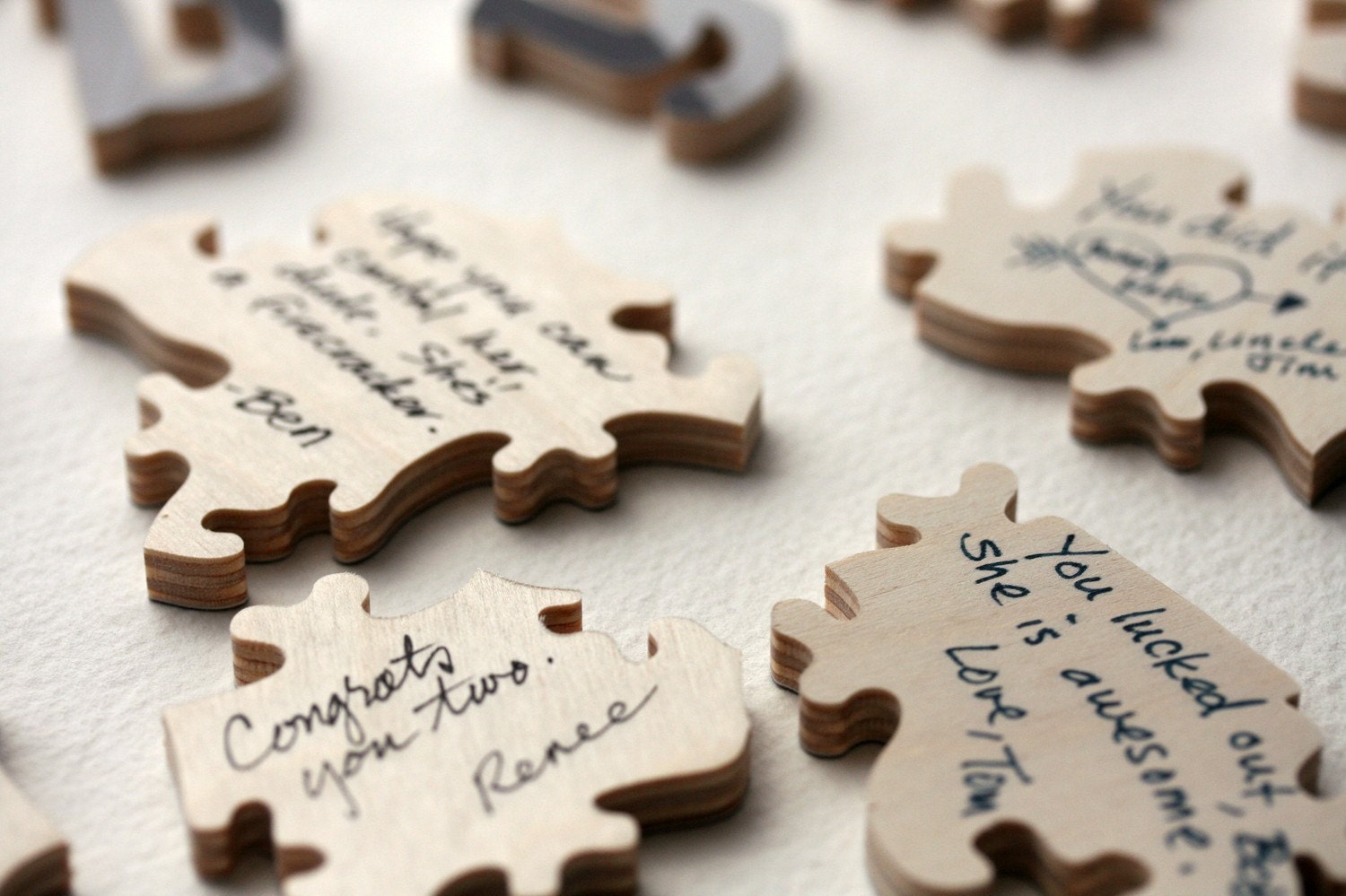 Now this is a brilliant idea:… This Etsy seller will send you the pre-cut fabric squares for your guests to sign. Send back the signed squares and she'll create a quilt for you to keep in your home.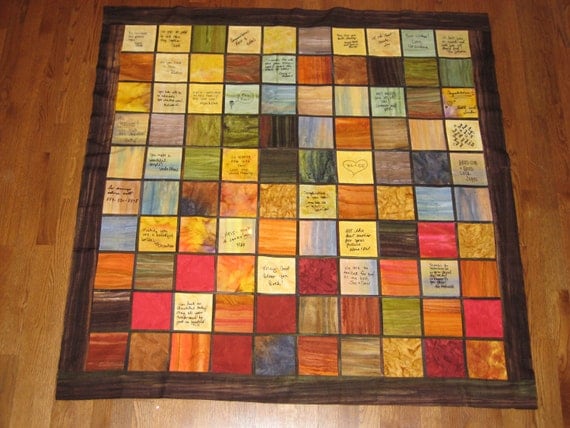 These Mad Lib-inspired cards will make your guests giggle.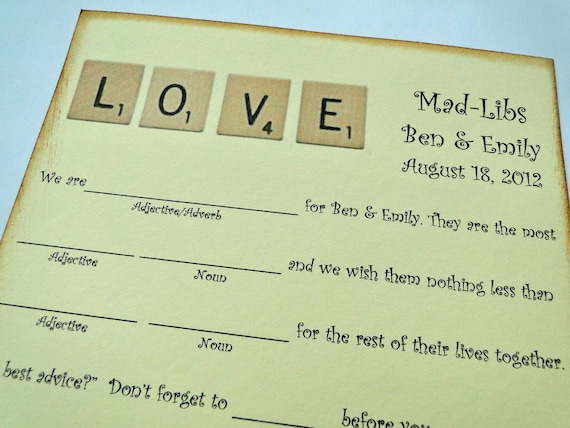 Or you can rifle through your loved ones' words like they were recipes. Maybe you can even ask them to write recipes!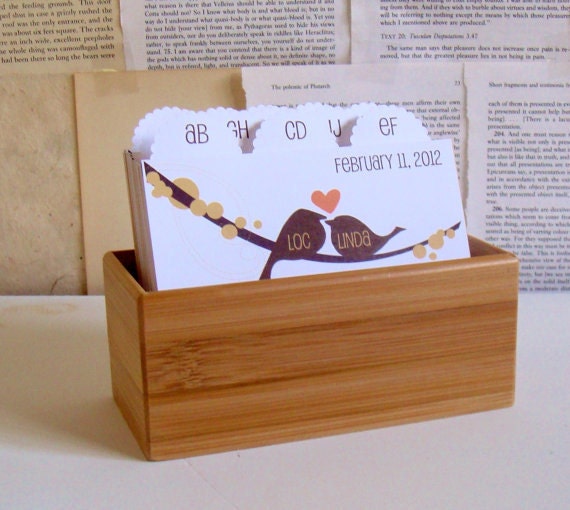 With so many unique options, the white satin option seems so outdated! What other guest book alternatives have you seen at weddings?