When you've decided on those special ladies who will be standing up with you on your wedding day, why not ask them with a nice gift? A  gift can show them how special they are to you, and will forever be a special memento of your relationship. Here are some "Will You Be My Bridesmaid" gifts from Etsy that will guarantee a giddy "Yes!" from your nearest and dearest.
This sweet card is actually a puzzle. So cute! Not only is it fun to solve, but your bridesmaids can frame them and keep them on their desk or vanity as a special reminder of your relationship.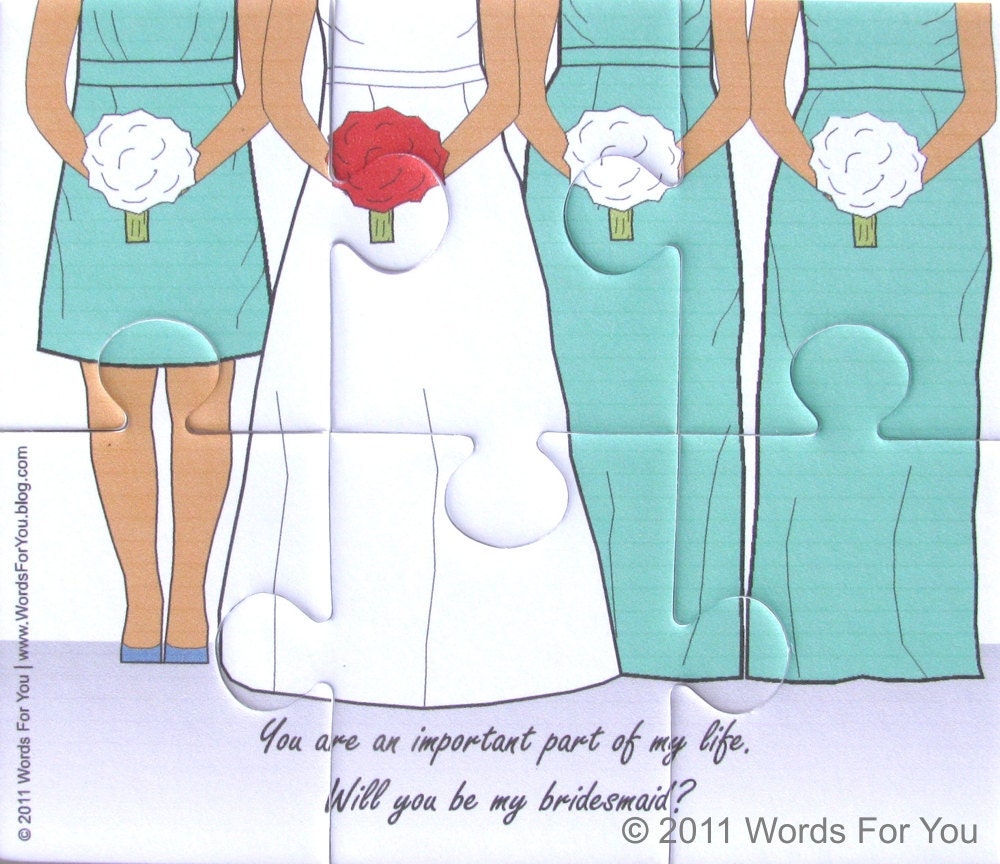 Etsy Seller Words for You
This dainty necklace can be customized with your bridesmaids' initials and birthstones.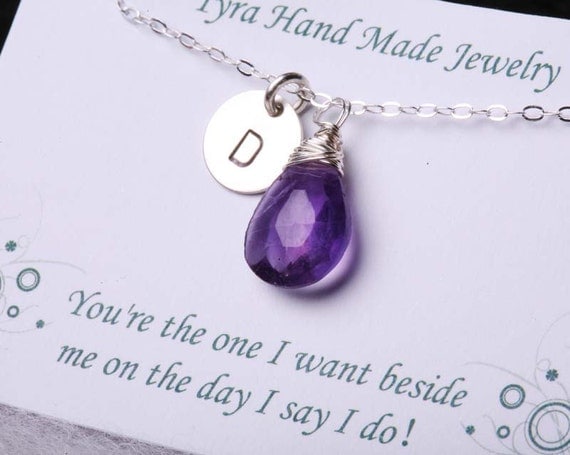 Etsy seller Tyra Handmade Jewelry
These glasses are so much fun, and you can use them to sip a little something as you're all getting ready on your wedding day.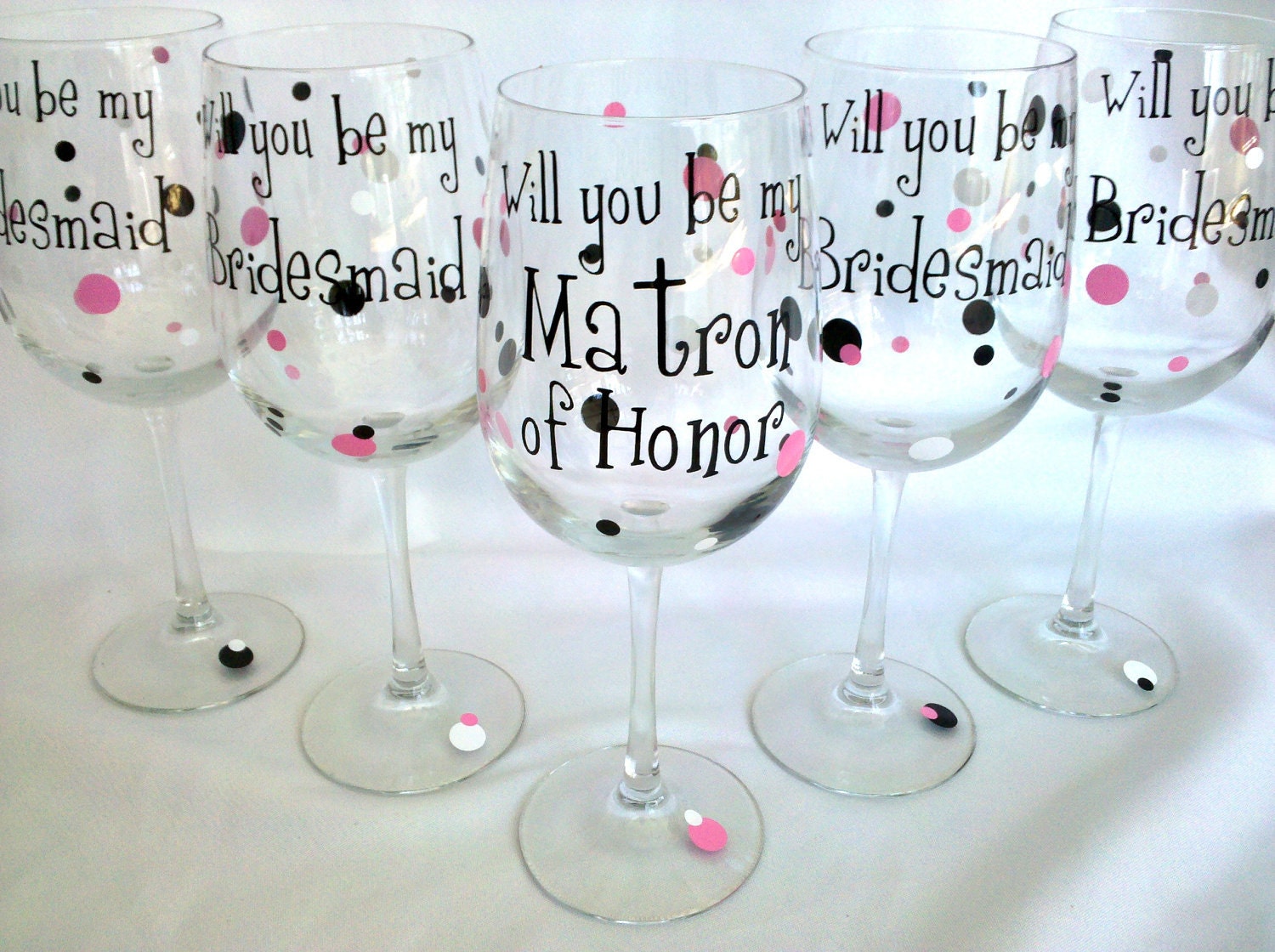 Etsy seller Waterfall Designs
If your bridesmaids are the type who cry happily at weddings, maybe these vintage embroidered hankies would be a good choice.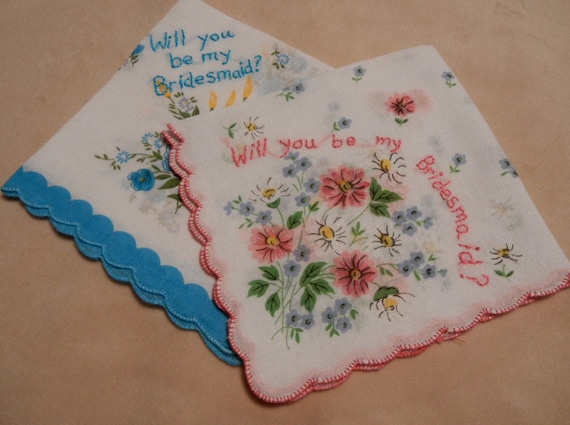 Etsy seller Mutant Angel
Or keep it simple with these precious 3D cards, which can be customized in any color you like.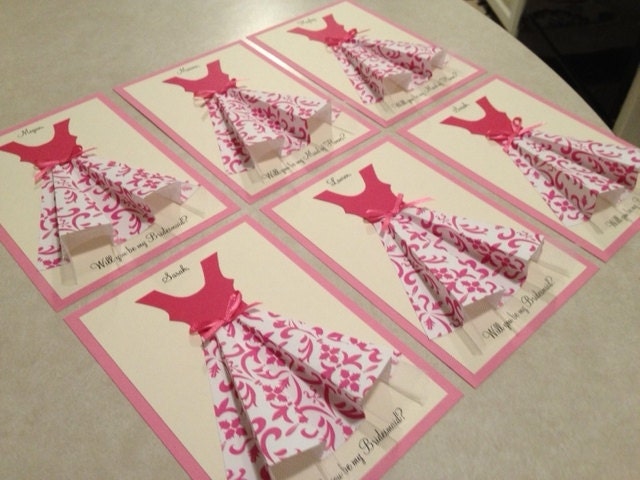 Etsy seller Ali H Creations
I'd love to hear any other fun ideas for proposing to your bridesmaids. How did you ask your closest girls to be in your wedding?